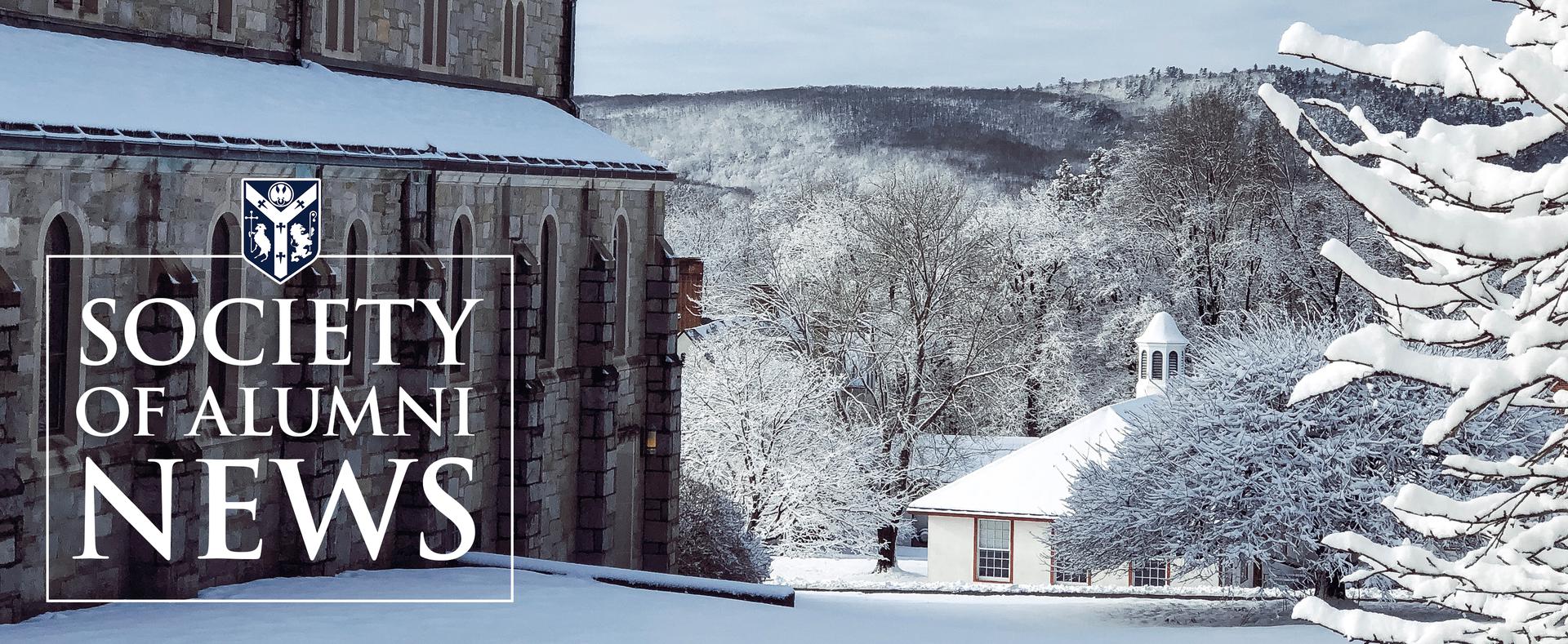 A MESSAGE FROM YOUR
SOCIETY OF ALUMNI
EXECUTIVE COMMITTEE
We heard you! In our roles as the eyes, ears, and voice of the entire alumni community, we heard your requests for a way to easily connect and network with your fellow Saints.
We are excited to announce the launch of a new Society of Alumni online platform – Canterbury Core. This dynamic tool allows all Canterbury graduates to connect with one other and the School in ways like never before!
Connect with any Canterbury graduate around the globe

Discover alumni in your area using an interactive map

Utilize a trusted Canterbury environment to expand your professional network

Share and search for new career opportunities on our job board

Create a culture of helping fellow alumni as well as giving back to your alma mater
SOCIETY OF ALUMNI EXECUTIVE COMMITTEE
Peter Tucker '78
President
Victoria Bundonis Rovin '81
Vice President
William "Macy" Steers Jr. '04
Secretary
Elizabeth Dooley '10
Thomas Esposito '80
A. Garvin Hammer '85
George Malhame '74
Patricia Sordoni
Rasmussen '92
Joanna Martiska
Woodworth '77
Join us! Register on the Canterbury Core today and start leveraging your benefits as a lifelong member of the Society of Alumni!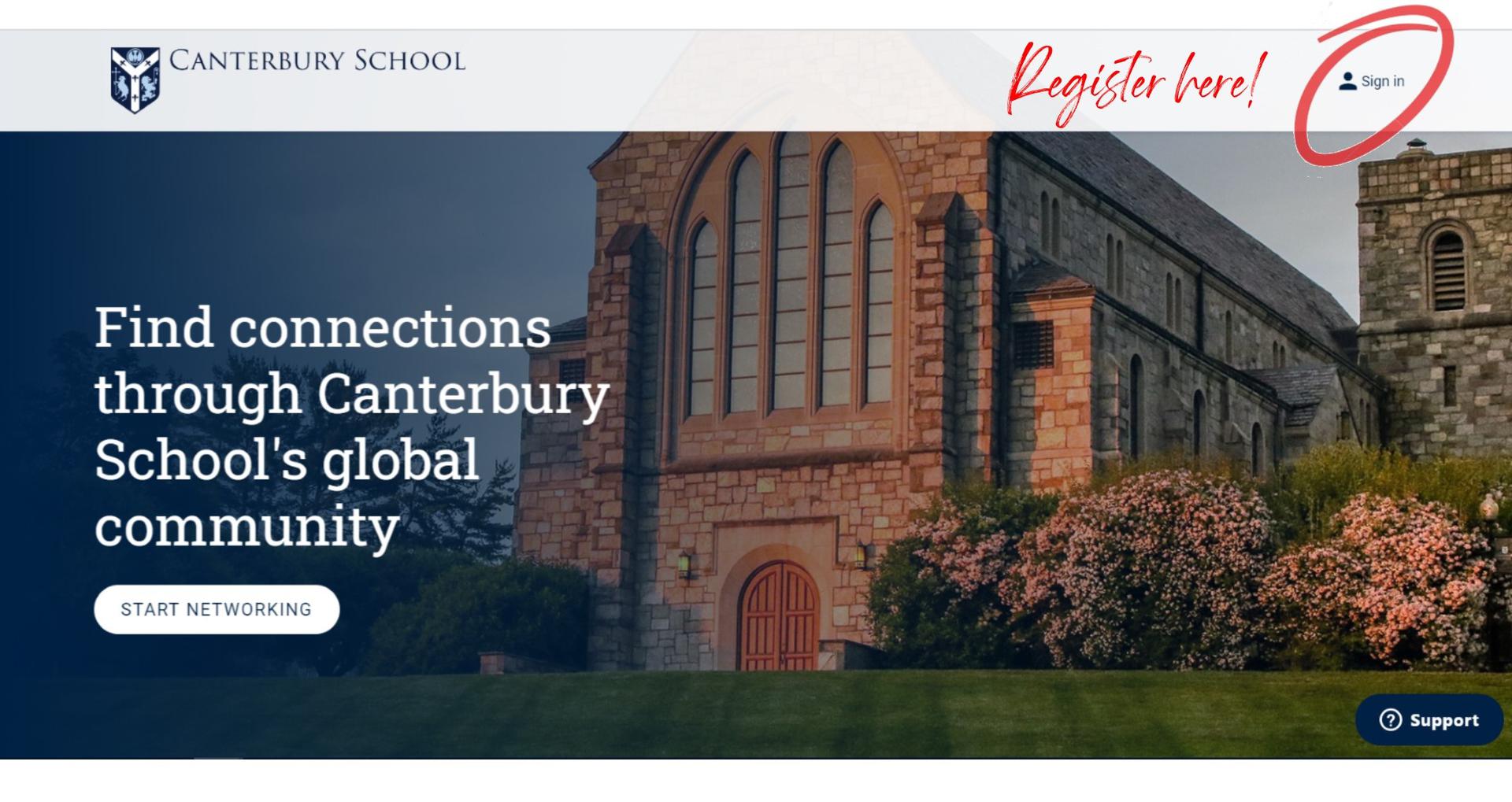 Five-Minute Interview with Award-Winning Actor, Writer, Director Ryan Caraway (Condon) '06
Ryan was recently a (virtual) guest speaker in our Intro to Digital Media class, where he shared his career experience and advice with students.
Jay Clarke '84 Recognized for Years of Dedication and Service as Member of the Board of Trustees
Jay stepped down from Canterbury's Board of Trustees in January of 2020. As an alumna, Jay has brought passion, care and vision to her role on the Board and has carried on her family's legacy of leadership at the School. Read more…
It has been thrilling to watch the Steers Center emerge at the center of our campus! Please visit the Project Updates page on the campaign website for photos and videos of the construction progress.

ANNUAL FIFTH FORM RETREAT PREPARES STUDENTS FOR LEADERSHIP POSITIONS WITH A FOCUS ON SERVING OTHERS

On the evening of February 4, the Fifth Form held their annual retreat centered on the theme of servant leadership — a philosophy in which the main goal of the leader is to serve others. Read more…
INTRO TO DIGITAL MEDIA CLASS VISITS BUZZFEED AND TASTY
On Tuesday, February 4, Canterbury's Intro to Digital Media class took a field trip to New York City to visit the BuzzFeed and Tasty offices and studios. Read more…
CANTERBURY RECEIVES GRANT FROM HEARST FOUNDATIONS TO HELP FUND NEW INNOVATION LAB
In December 2019, Canterbury was awarded a generous grant of $100,000 from the Hearst Foundations to help fund its new 1,100-square-foot Innovation Lab. The Innovation Lab, which is included in the construction of the new Steers Center, is slated to open in Fall 2020 and will provide a dedicated, modern, and ample space for Canterbury's growing innovation curriculum. Read more…
SOCIAL JUSTICE WEEK KICKS OFF CONTINUING SEMINARS AND SERVICE EVENTS THROUGHOUT THE YEAR
Canterbury's Social Justice Week brought students, faculty, and members of the local community together for seminars and educational events inspired by the three tenets of Dr. Martin Luther King, Jr.'s life: faith, service, and social justice.