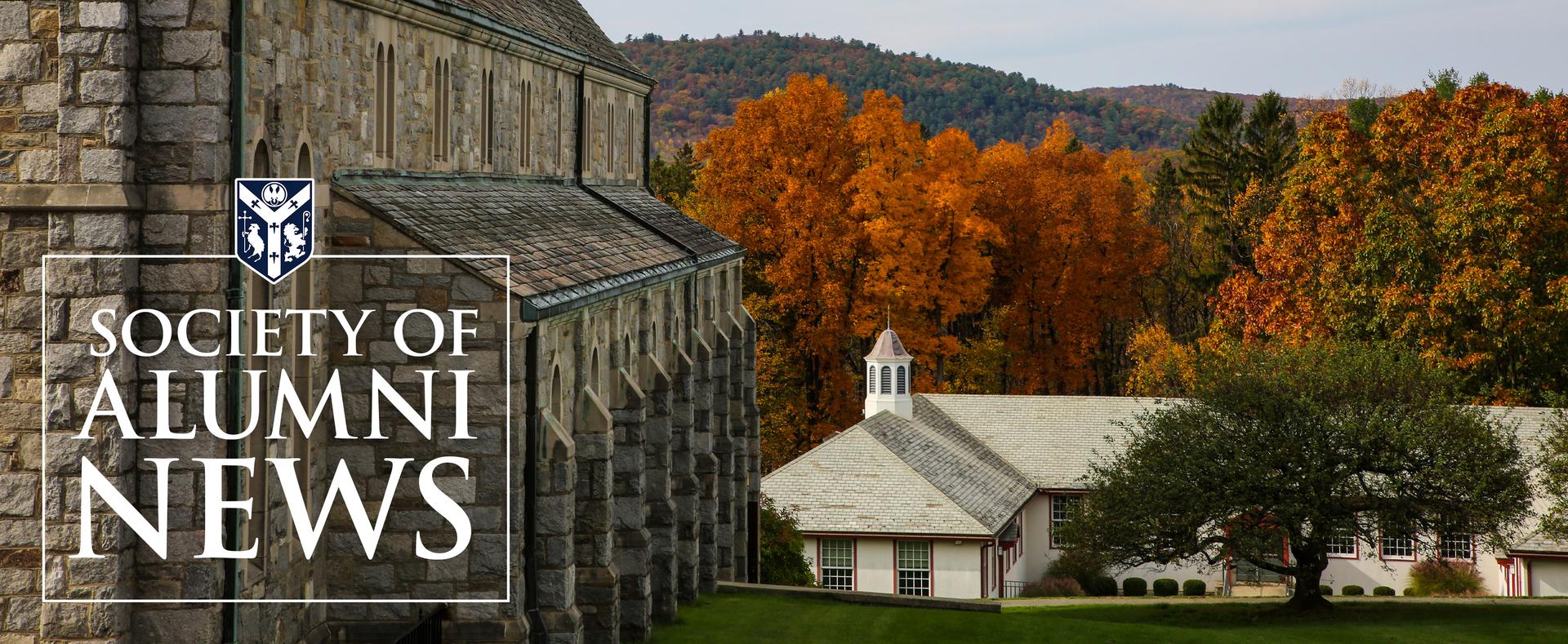 NOVEMBER 2020
A MESSAGE FROM HEAD OF SCHOOL RACHEL STONE
Thirteen weeks ago today, we had just welcomed student leaders back to campus and were eagerly anticipating the arrival of our remaining Sixth Form and underform students in the coming days. When I think back to those early days of our students coming together once again as a community, I am reminded of the breadth and depth of effort, emotion, collaboration, and persistence that our students, faculty, and staff embraced throughout the transition. We overcame frustration with new protocols and developed new community norms. We discovered that COVID-19 could not interfere with building friendships in dorms, classrooms, and teams. And, we never took the health, safety, or presence of this community for granted.
SOCIETY OF ALUMNI EXECUTIVE COMMITTEE
Patricia (Sordoni) Rasmussen '92
Co-President
William "Macy" Steers Jr. '04
Co-President
Victoria (Bundonis) Rovin '81
Vice President
B. Neil Boylan '79

Danielle (Enage) Conkling '97

Elizabeth L. Dooley '10

Jack Elsas '14

Thomas V. Esposito '80

A. Garvin Hammer '85

George E. Malhame '74

Christine M. Rubin '84

Peter J. Tucker '78

Joanna (Martiska) Woodworth '77
Our fall athletes continued to practice (and our faculty to coach) with a competitive mindset through November despite a limited game schedule at best. Our theater production reimagined the fall play; stay tuned for their extraordinary, creative version of A Christmas Carol that will be performed as a radio play this December! We adjusted to socially distanced dorm nights and weekend activities, classes that met outdoors or in new places, dining hall rotations that kept us spaced and safe, and masks, masks, masks. Through it all, the human spirit reminded us that being here, together, made all the challenges well worth the effort.
As our community remained steadfast through November, the timing could not have been better (nor better received) for the opening of the Steers Center on November 13-14. Students were officially introduced to/toured through this gorgeous new building to hear the stories of philanthropy, understand the programming, and imagine their experiences in each space, from the D'Amour Center for Faith, Service & Justice, to the Innovation & Design and Coleman Digital Media Labs, to the student Commons and café. Our Student Life and Technology teams have transitioned to their new homes in the Steers Center, as has the school store. Indeed, an extra dose of excitement on the hilltop.
As we head into this holiday season, I am grateful to all those who have made this fall such an inspiring time at Canterbury and, as always, remain deeply thankful for our vibrant alumni community.

Rachel Stone P '23, '24
Head of School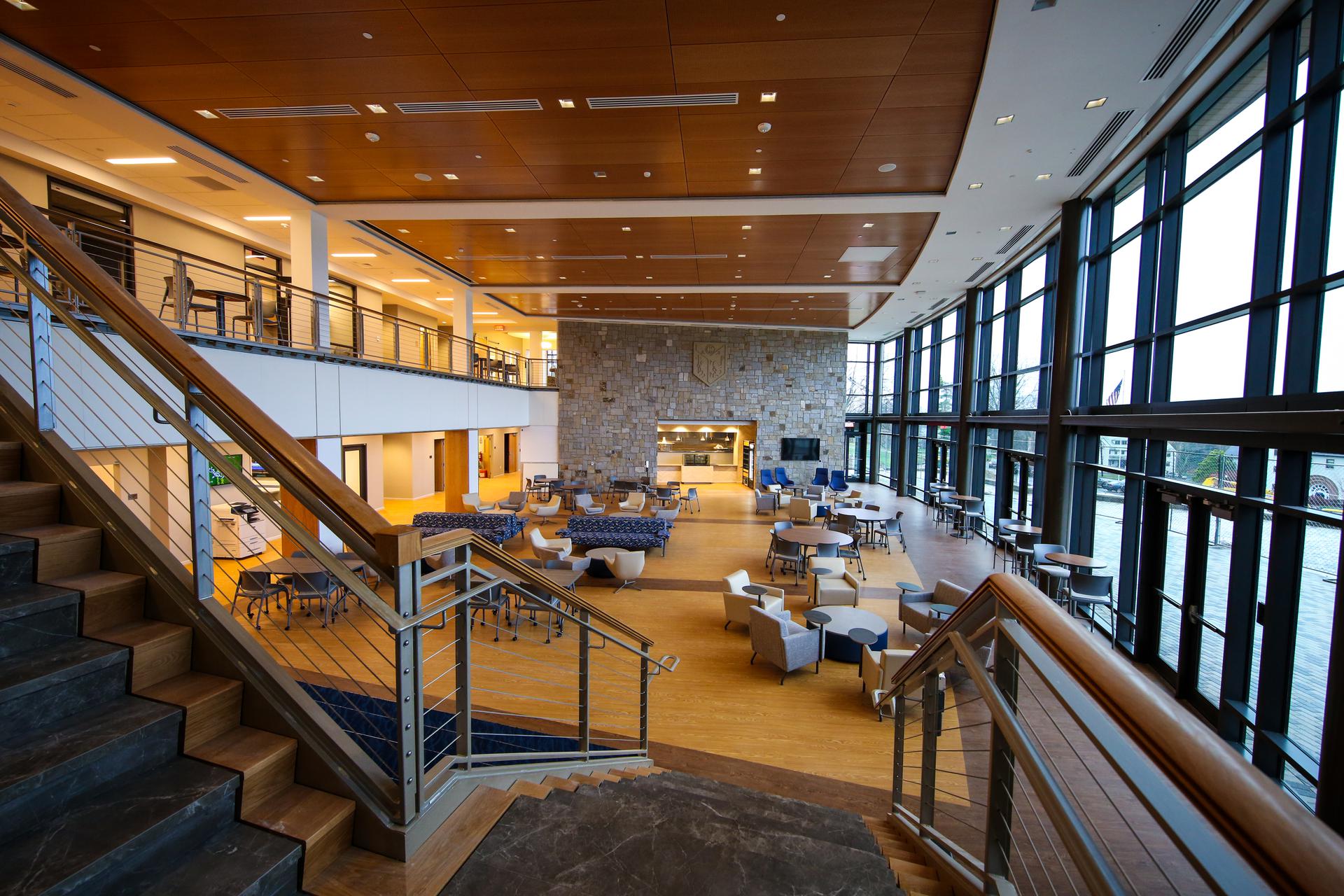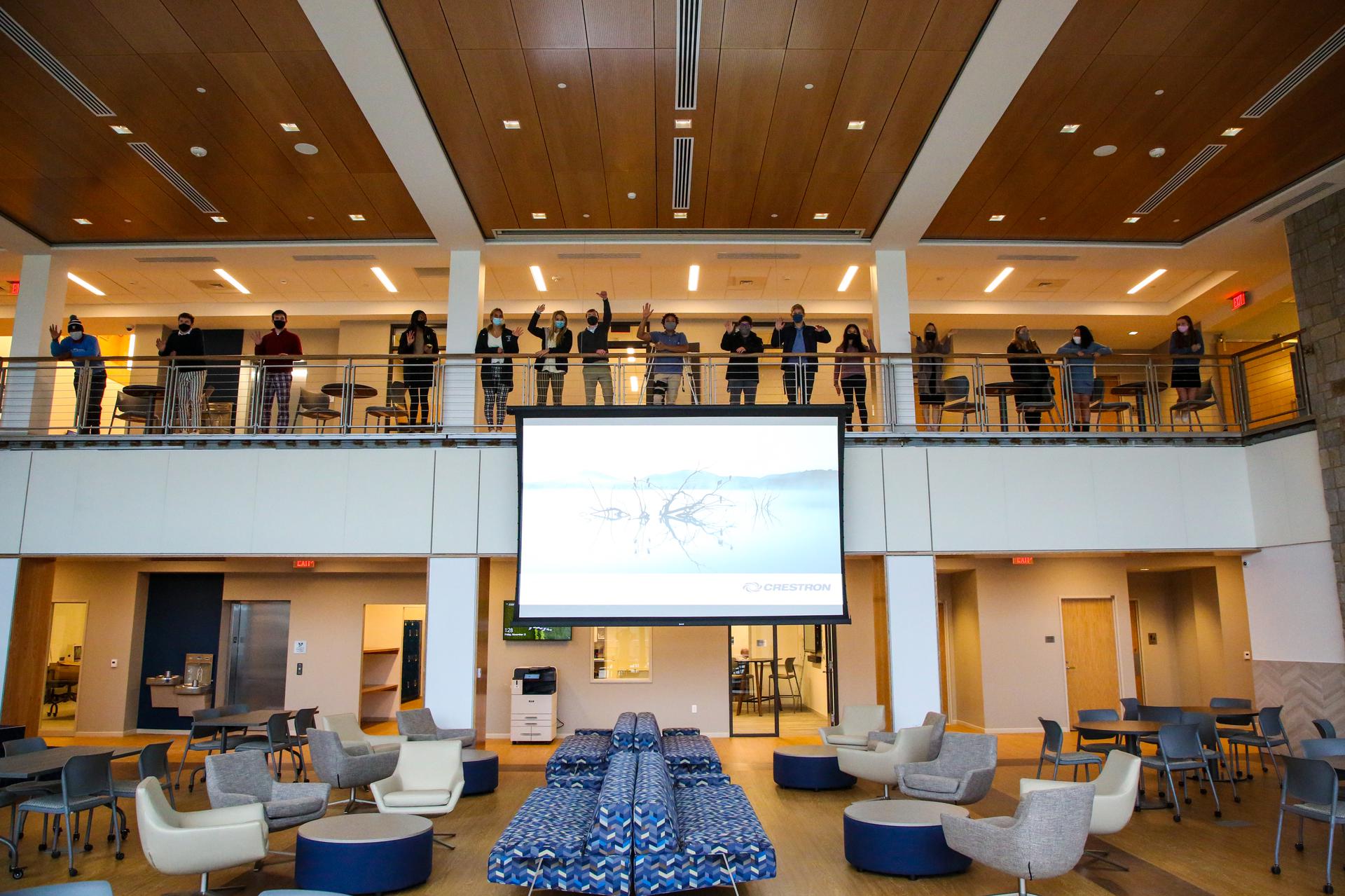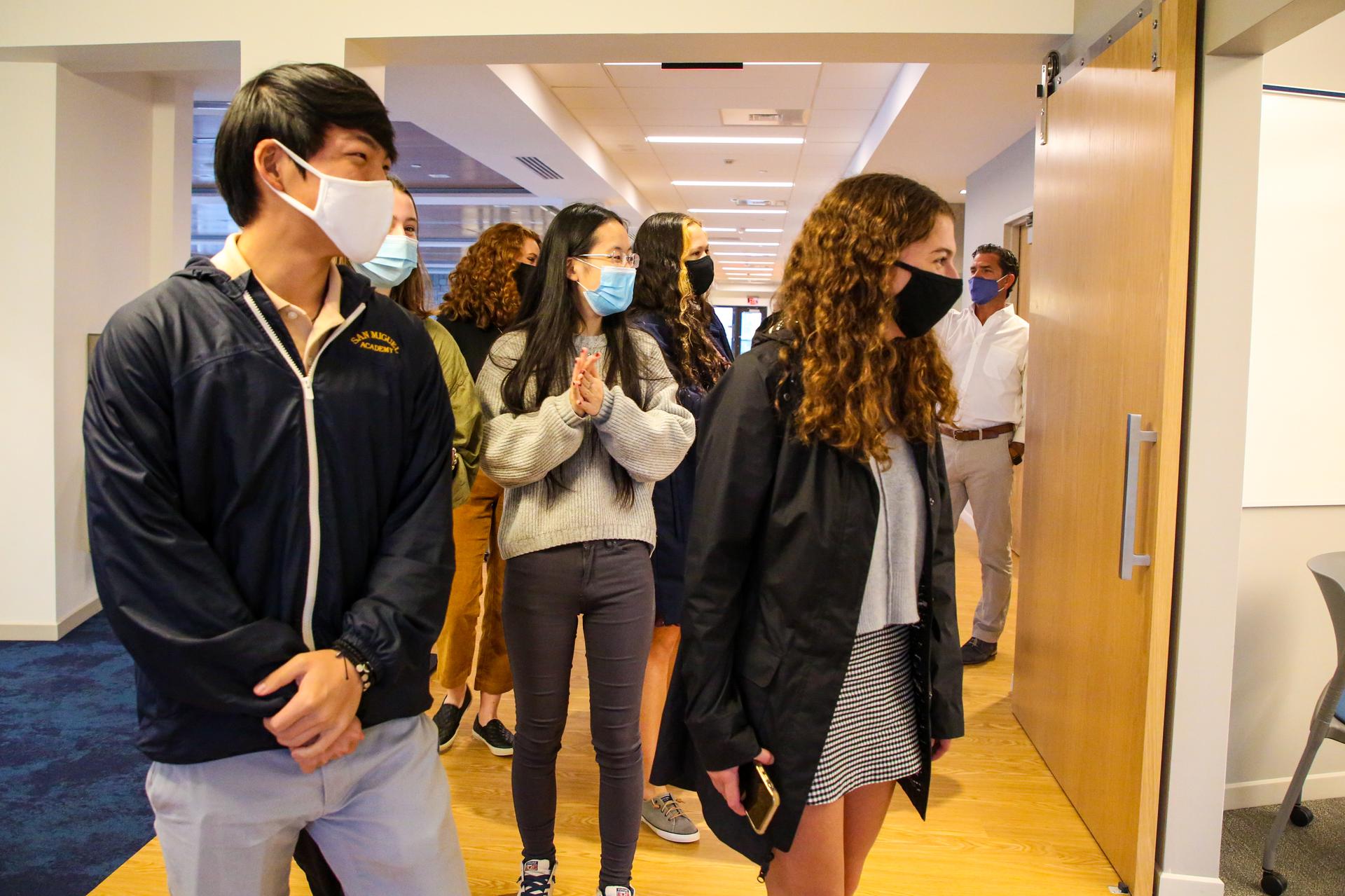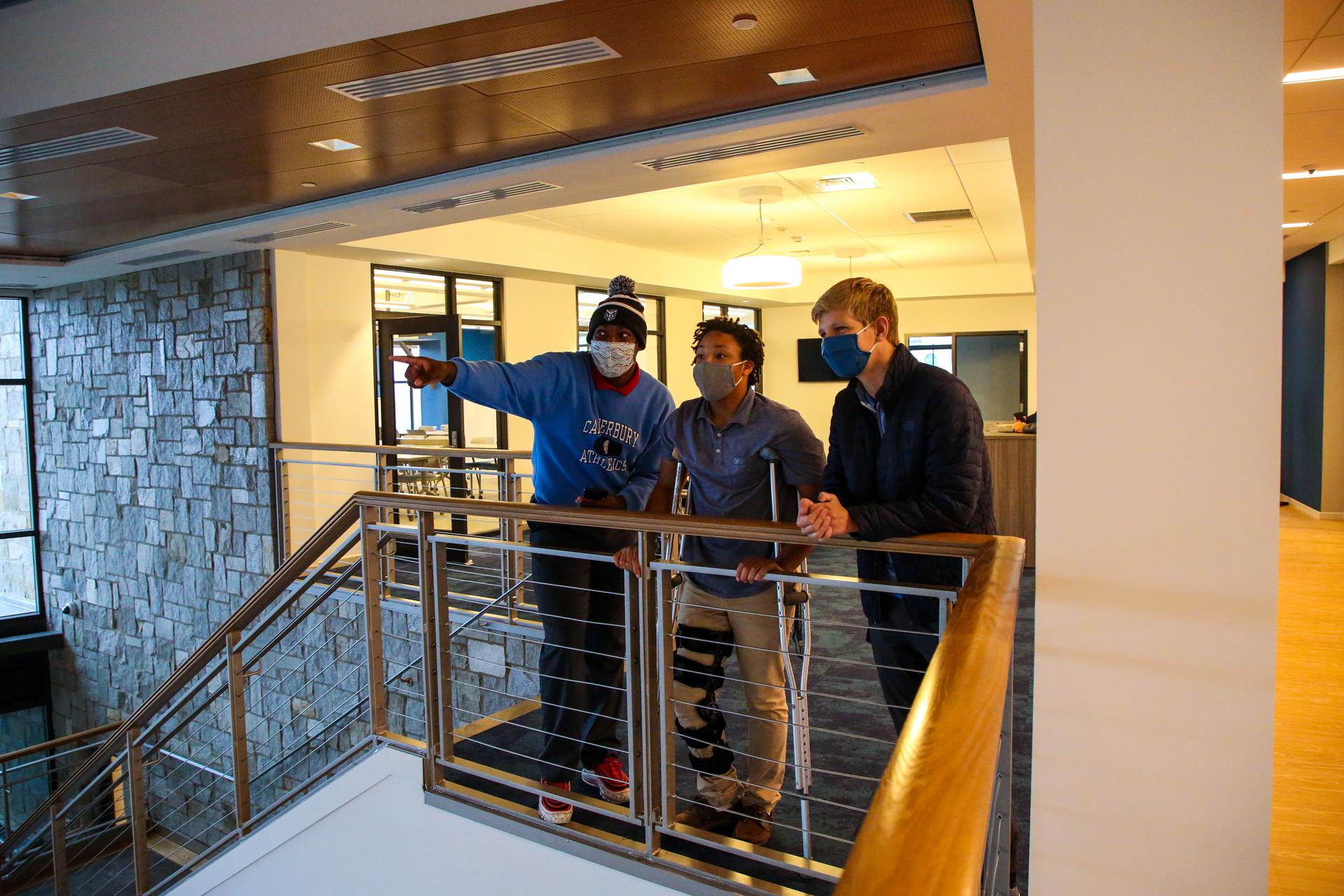 On Friday, November 13, and Saturday, November 14, the Steers Center officially opened on campus to the elation of the entire Canterbury community. The project has been years in the making, with great anticipation and excitement growing right along with the building itself. Click here to read more and view photos from the exciting opening weekend!
SOCIETY OF ALUMNI SPOTLIGHT SERIES: CHRIS DENUNZIO '11
Each month, the Society of Alumni Spotlight Series will highlight a Saint who has stayed connected with Canterbury by volunteering, supporting, and representing the initiatives of the Society of Alumni. We love learning more about our alumni and sharing how their Canterbury experiences shaped their success beyond the hilltop. Click here to read about this month's spotlight, Chris DeNunzio '11!
GIVING TUESDAY, DECEMBER 1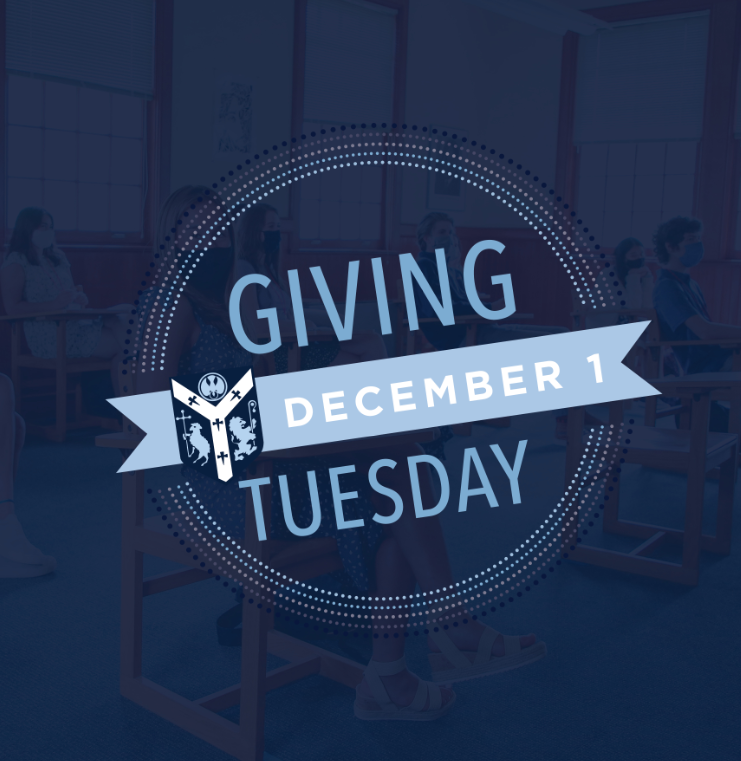 Tomorrow, December 1, is Giving Tuesday, a global day of giving fueled by social media and collaboration. In this season of gratitude, please consider honoring your Canterbury experience by making a gift this Giving Tuesday. Thank you!
SAVE THE DATE FOR VIRTUAL LESSONS AND CAROLS
Please join the Canterbury community virtually on Thursday, December 17 for our holiday tradition of Lessons and Carols at 7:00 PM. The performance will be livestreamed from the Chapel of Our Lady and a livestream link will be provided at a later date.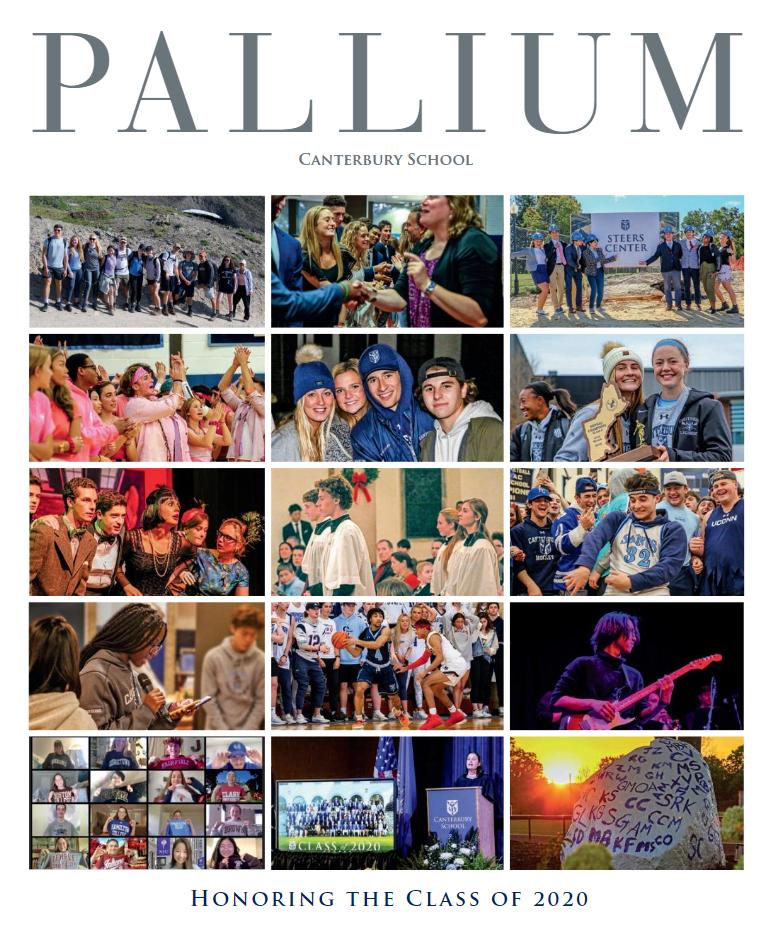 Have you read the latest issue of Pallium? Stay connected with Canterbury and click here to view the electronic version of the magazine. Highlights in this issue include: Celebrating the Great Class of 2020, Saints on the Frontlines, Our Roadmap to Diversity, Equity, and Inclusion, and more!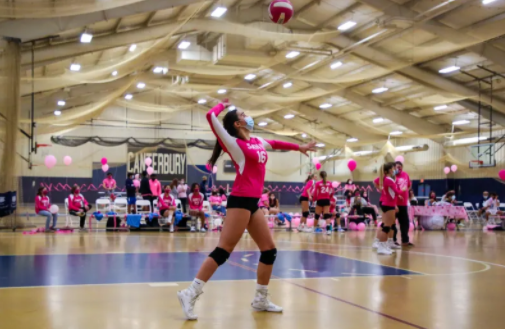 PINK OUT AND FALL FEST CELEBRATIONS MAKE FUN WEEKEND FOR ALL

The annual Pink Out volleyball game to support breast cancer research typically has fans decked out in pink and packed like sardines into Pigott Arena to cheer on the Varsity Volleyball team as they take on another school. The crowd includes current students, faculty, family members, alumni, and friends and is a highlight of the school year. Read more...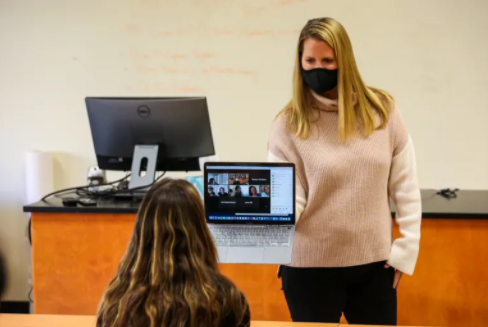 CANTERBURY'S FIRST VIRTUAL FAMILY WEEKEND GIVES FAMILIES THE CHANCE TO BE A "SAINT FOR A DAY"

Canterbury hosted its first-ever Virtual Family Weekend on October 30 and 31, with more than 200 family members in attendance over the two days. While it was not the same as having our campus filled with parents, siblings, aunts, uncles, and grandparents, it was still wonderful to see so many smiling faces over Zoom. Read more...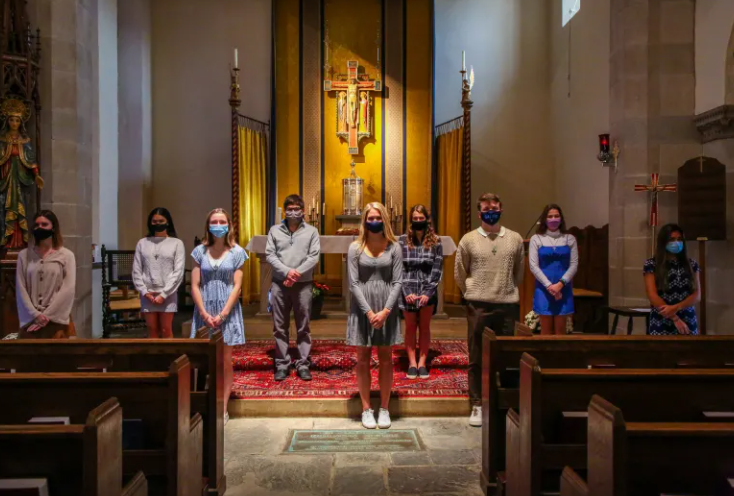 SACRISTANS FOR 2020-21 ACADEMIC YEAR INSTALLED DURING SUNDAY MASS

On Sunday, October 25, nine Sacristans were installed by Fr. Mark Connell and Head of School Rachel Stone during Mass in the Chapel of Our Lady. This year's Sacristans include: Giselle Bradshaw, Lexah Caraluzzi, Colleena Healy, Torin Kearney, Abigayle King, Maximilian Oeser, Ella Olcese, Margaret Ondrey, and Sydney Ragland. Read more...
THIRD FORM RETREAT OFFERS STUDENTS TIME FOR REFLECTION IN NATURE

The annual Third Form Retreat took place on Wednesday, October 14, on Canterbury's campus. The beautiful fall day set the perfect tone for a morning of peaceful reflection for the Form. Read more...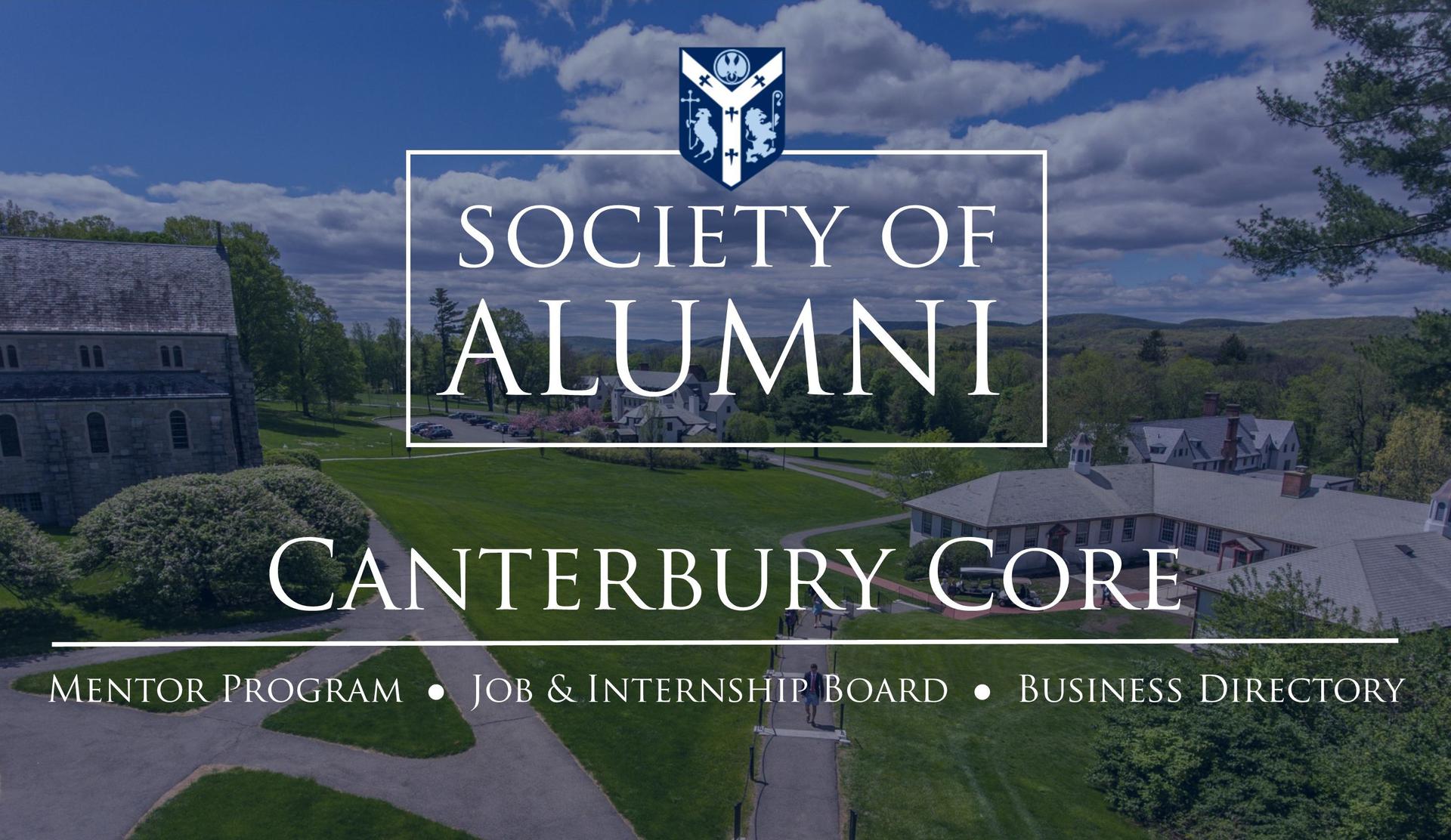 JOIN CANTERBURY CORE!
Canterbury Core offers career benefits and services like mentoring programs, a job and internship board, and more! If you have not already joined, check it out and learn more here!
GET INVOLVED IN PLANNING YOUR ALUMNI WEEKEND
Would you like to connect with classmates and help plan your Alumni Weekend? Please consider becoming a Class Ambassador and encourage your friends and classmates to attend Alumni Weekend, June 11-13, 2021. Contact Director of Alumni Relations Kate Heslin '96, or (860) 210-3954 for more information.
DO YOU KNOW OUR NEXT SAINT?
If you know a middle school student or a family who is interested in private high school, please encourage them to attend a virtual admission event in December. Spreading the word about your own personal experience at Canterbury is one of the most important ways you can support your alma mater! Click here for upcoming events and more information. Thank you!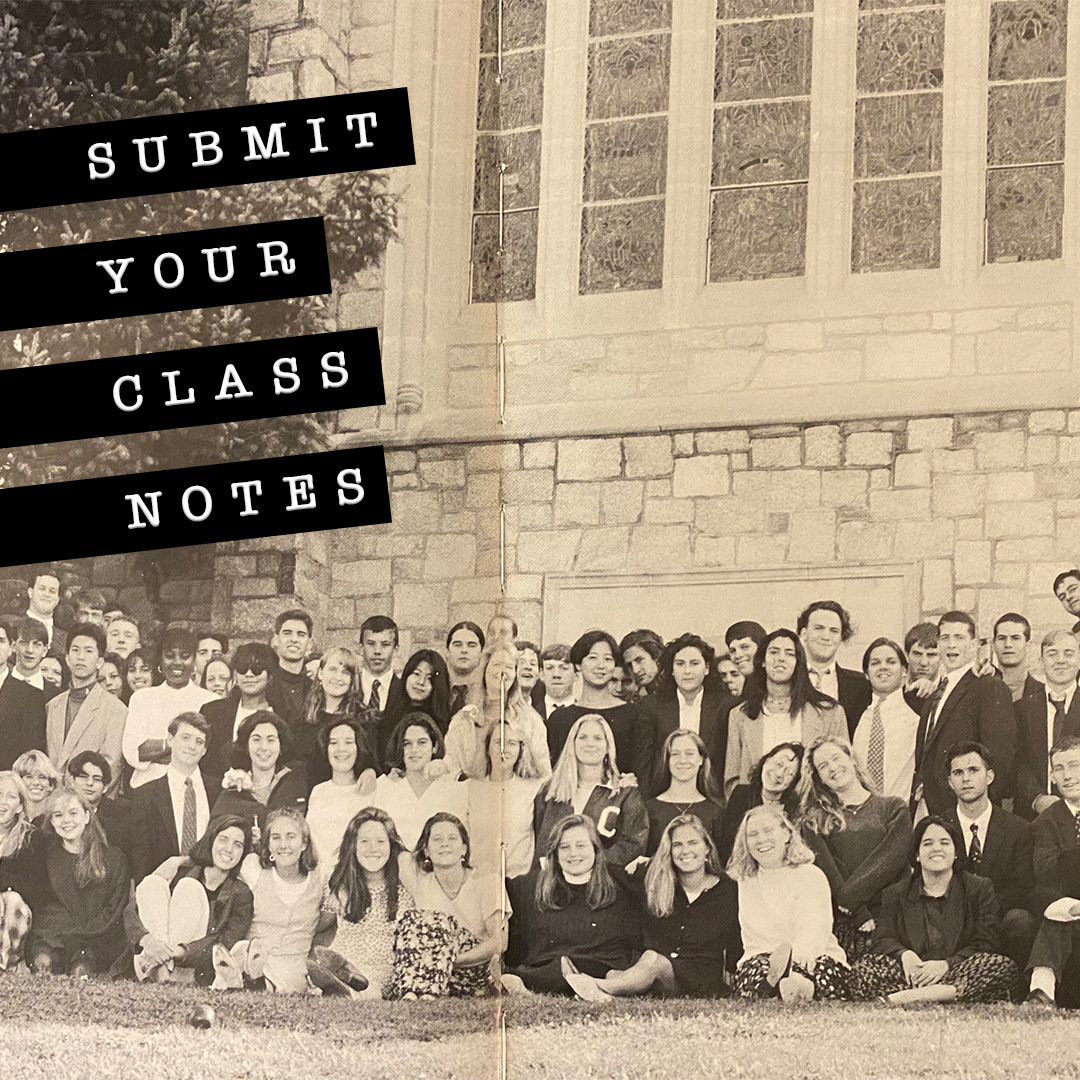 SHARE YOUR LATEST NEWS WITH US!
From marriages and births, to new jobs and entrepreneurial endeavors,
Class Notes let the Canterbury community know what you have been up to!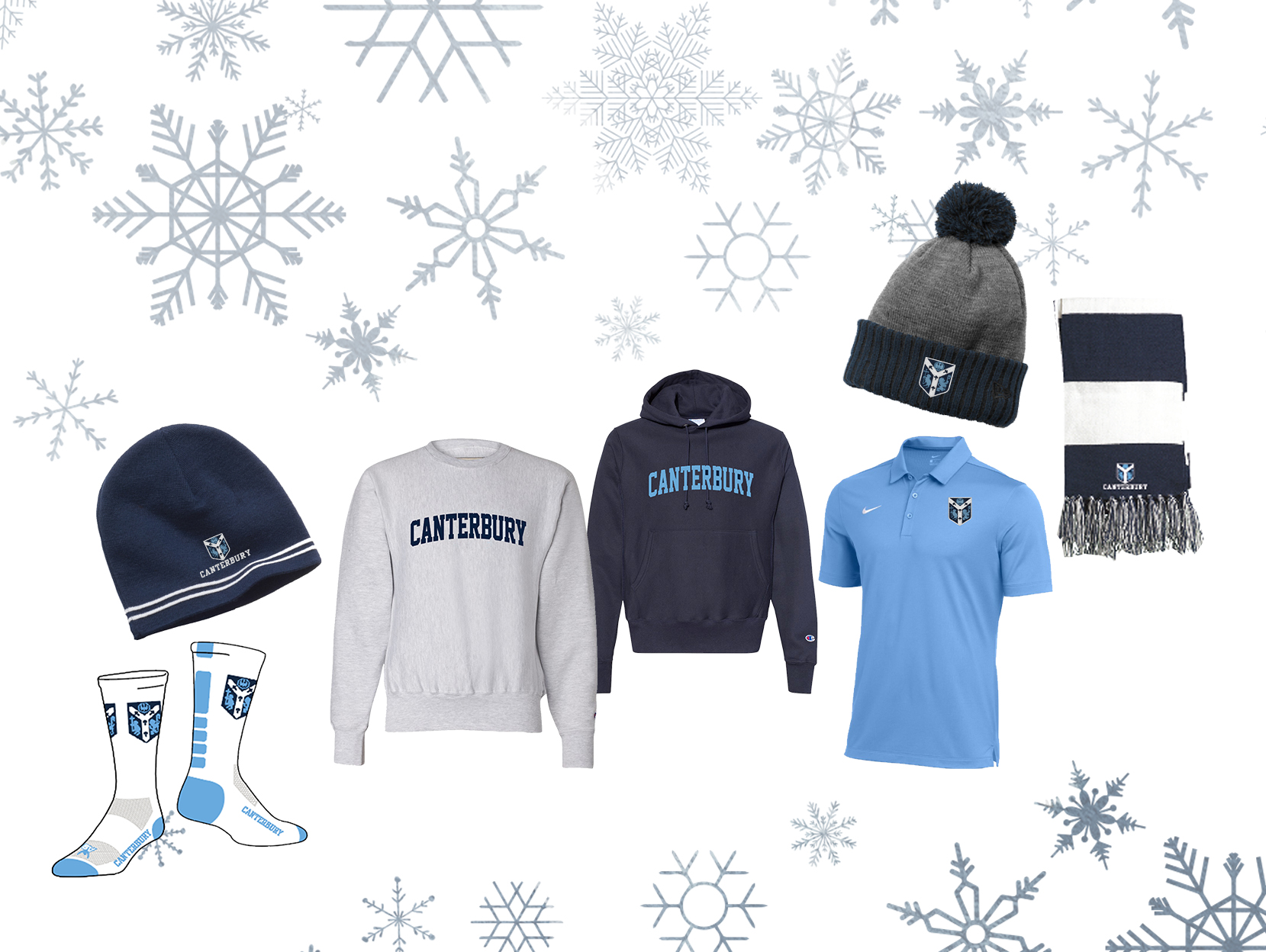 Get a head start on your holiday shopping and give the gift of Canterbury spirit!

As the holiday season quickly approaches, we invite you to visit the Canterbury School Store online. Orders placed online before Monday, December 14, will ship and arrive in time for Christmas. For questions regarding pricing and sizing, please contact Brenda Joffrion, School Store Manager, at (860) 210-3846.
Have you moved? Do you have a new email address or phone number? It is important that your preferred contact information is up to date with the Advancement Office in order to receive School communications such as Pallium, alumni e-newsletters, and all timely information regarding hilltop happenings!