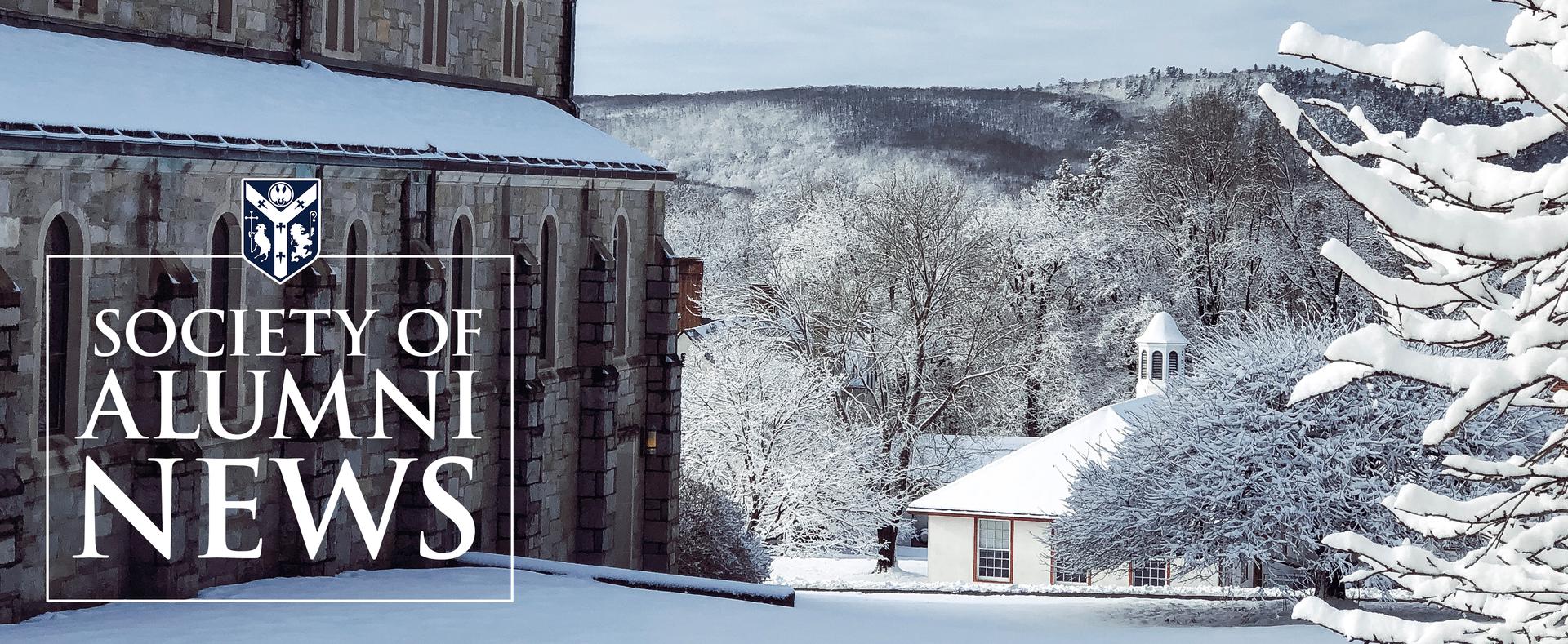 We hope this note finds you well and that your holiday season was filled with an abundance of joy and peace. We, along with our fellow Executive Committee members, look forward to creating opportunities to stay connected and engaged with you in the new year! We would love to hear from you too! Let the Canterbury community know what you have been up to in your personal and professional life. Share your latest news today in a class note!
Wishing you the best in 2021!
SOCIETY OF ALUMNI EXECUTIVE COMMITTEE
Patricia (Sordoni) Rasmussen '92
Co-President
William "Macy" Steers Jr. '04
Co-President
Victoria (Bundonis) Rovin '81
Vice President
B. Neil Boylan '79

Danielle (Enage) Conkling '97

Elizabeth L. Dooley '10

Jack Elsas '14

Thomas V. Esposito '80

A. Garvin Hammer '85

George E. Malhame '74

Christine M. Rubin '84

Peter J. Tucker '78

Joanna (Martiska) Woodworth '77

Patricia (Sordoni) Rasmussen '92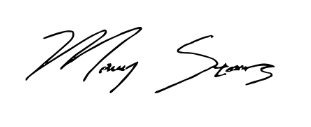 William "Macy" Steers Jr. '04
FRANCIS X. BICE '77 MEMORIAL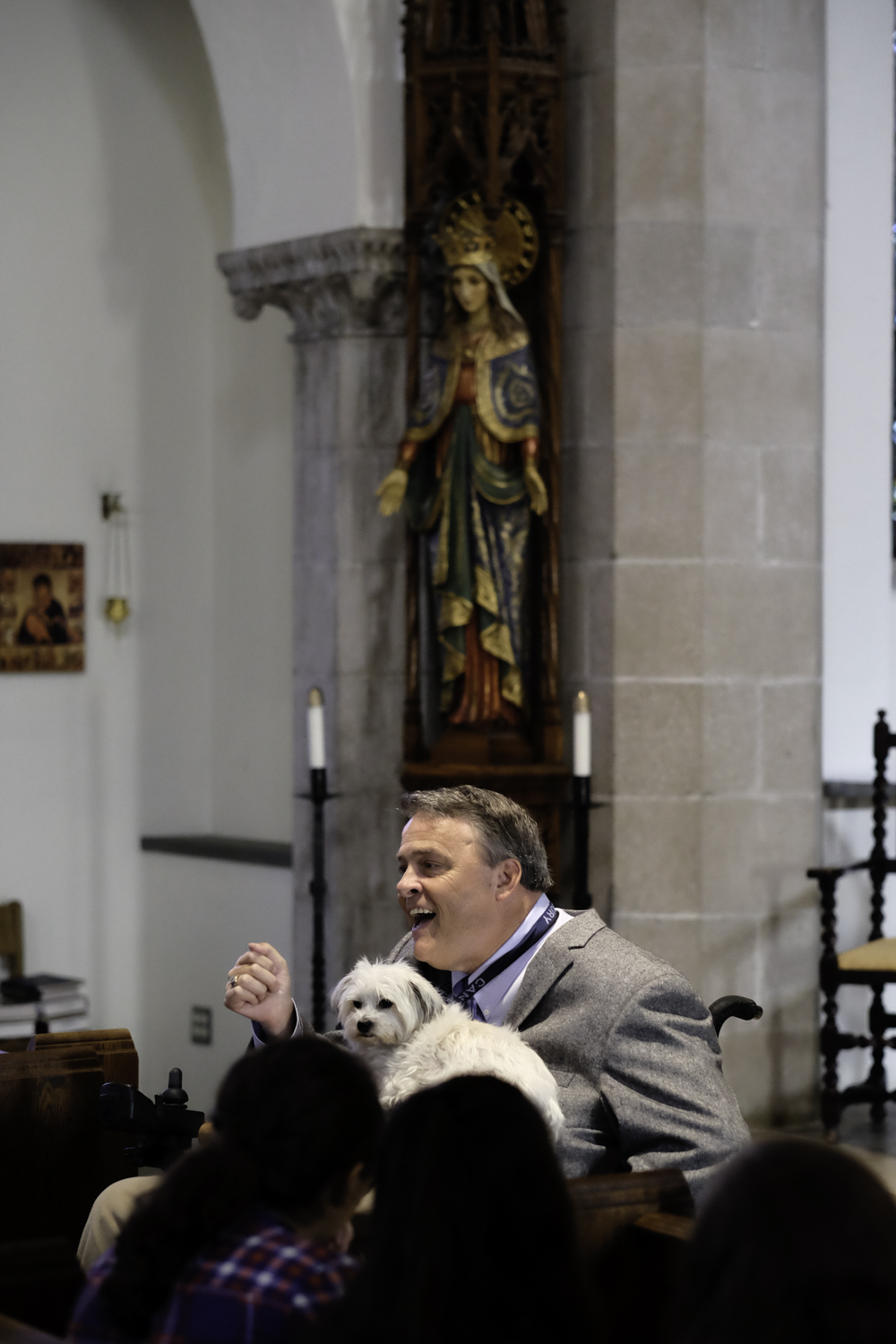 Please join the Canterbury community for a virtual celebration of Frank's extraordinary life, legacy, and service to our School as a beloved alumnus, teacher, coach, advisor, colleague, mentor, and friend.
FRANCIS X. BICE '77
VIRTUAL MEMORIAL
SUNDAY, FEBRUARY 14, 2021
10:00 AM EST
Link to view will be sent prior to event date.
SOCIETY OF ALUMNI SPOTLIGHT SERIES:
NOLLY (PORTILLO) PASTORE '96
Each month, the Society of Alumni Spotlight Series will highlight a Saint who has stayed connected with Canterbury by volunteering, supporting, and representing the initiatives of the Society of Alumni. We love learning more about our alumni and sharing how their Canterbury experiences shaped their success beyond the hilltop. Click here to read about this month's spotlight, Nolly (Portillo) Pastore '96.
MAKE YOUR 2021 ANNUAL FUND GIFT TODAY!
VIRTUAL ADMISSION OPEN HOUSE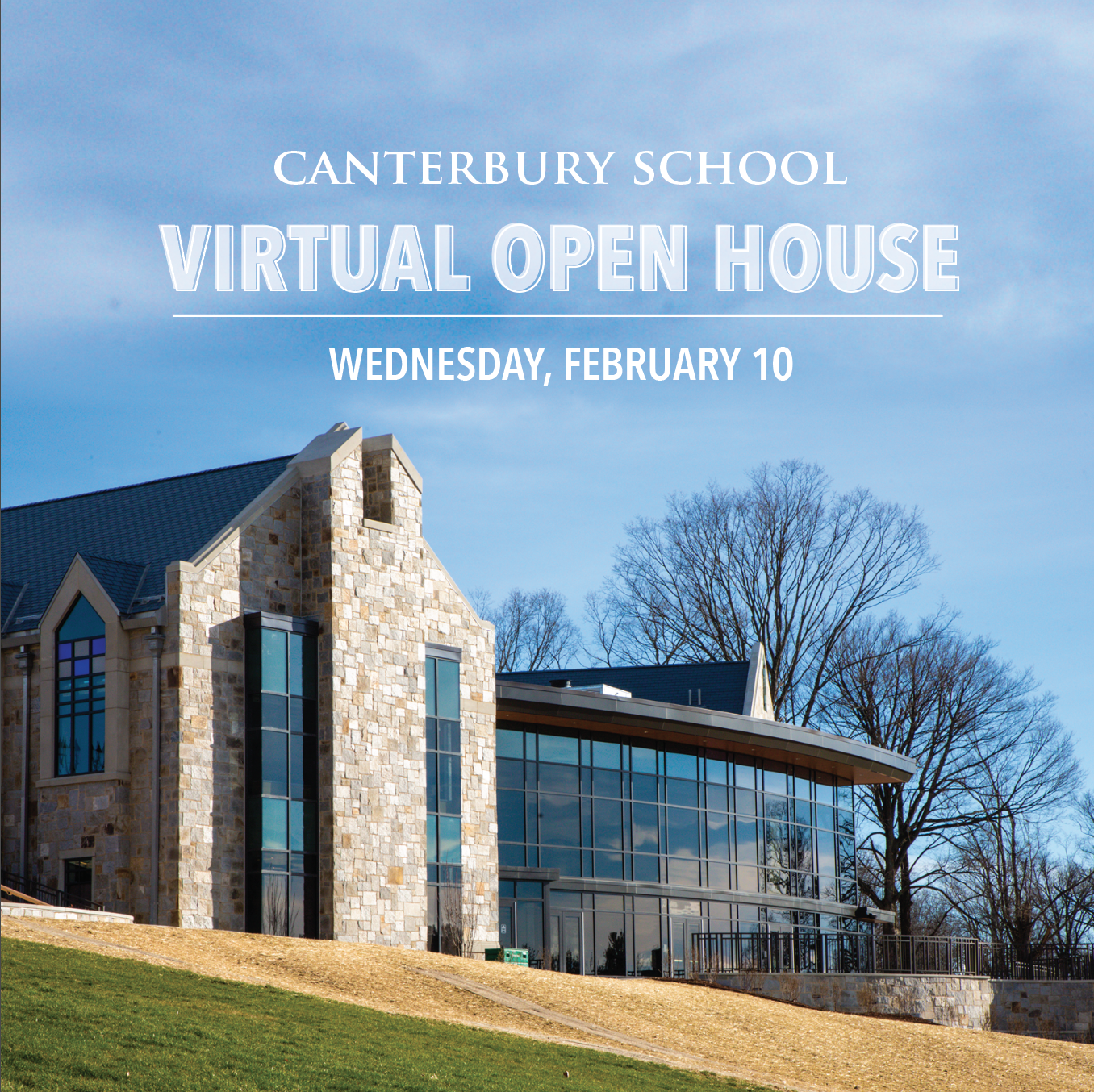 Do you know our next Saint? If you know a middle school student or a family who is interested in private high school, please encourage them to attend our Winter Virtual Open Houses on Wednesday, February 10. Spreading the word about your own personal experience at Canterbury is one of the most important ways you can support your alma mater! Thank you!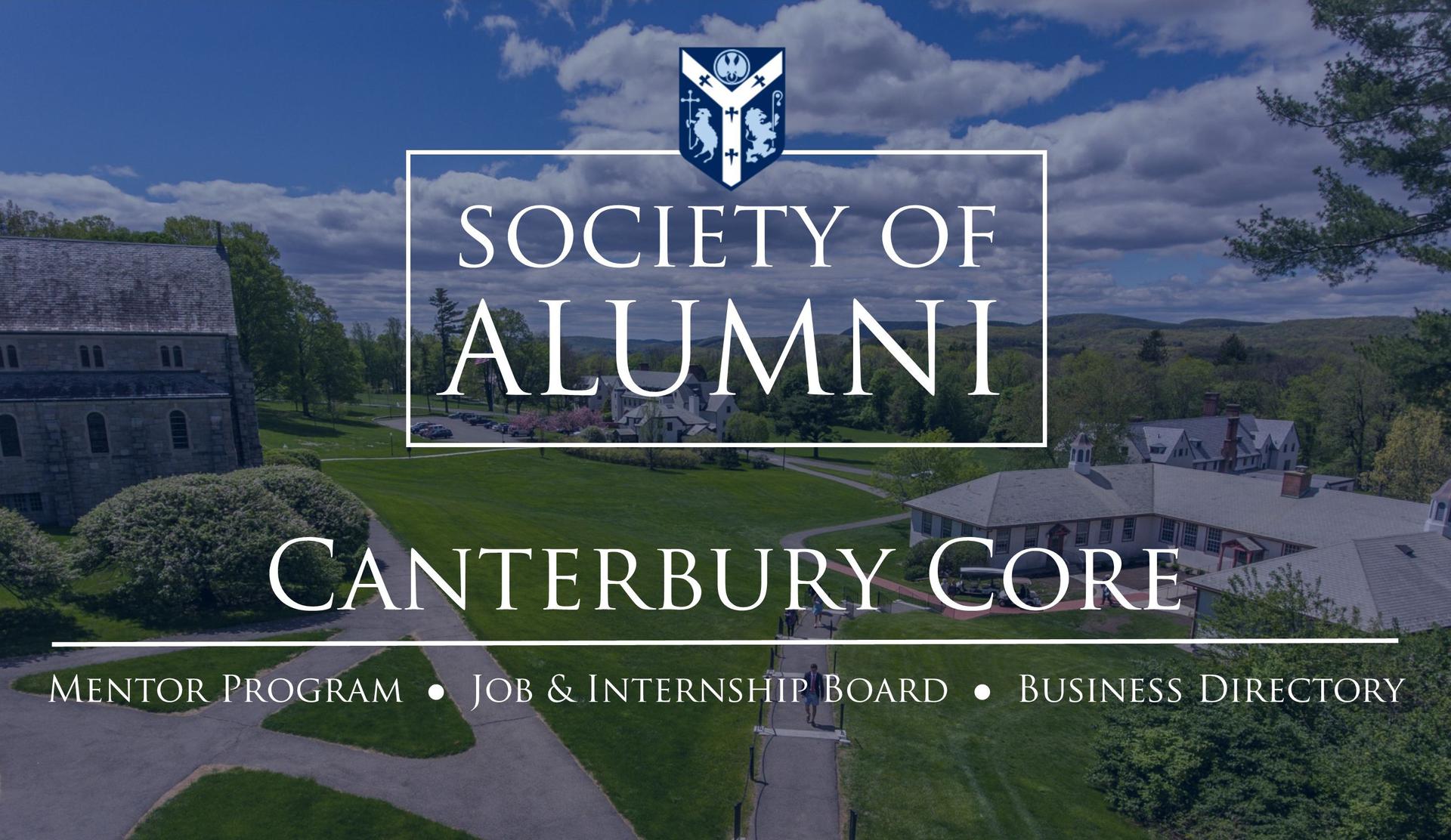 Connect with old friends
Find and reminisce with fellow graduates, see what they have been up to, and stay in touch.
Give back to Canterbury
Introduce, employ, and offer to act as a mentor to students and graduates.
Expand your professional network
Leverage your professional network to get introduced to people you should know.

Take a look at who has joined Canterbury Core and register today!
GET INVOLVED IN PLANNING YOUR ALUMNI WEEKEND
Would you like to connect with classmates and help plan your Alumni Weekend? Please consider becoming a Class Ambassador and encourage your friends and classmates to attend Alumni Weekend, June 11-13, 2021. Contact Director of Alumni Relations Kate Heslin '96 or (860) 210-3954 for more information.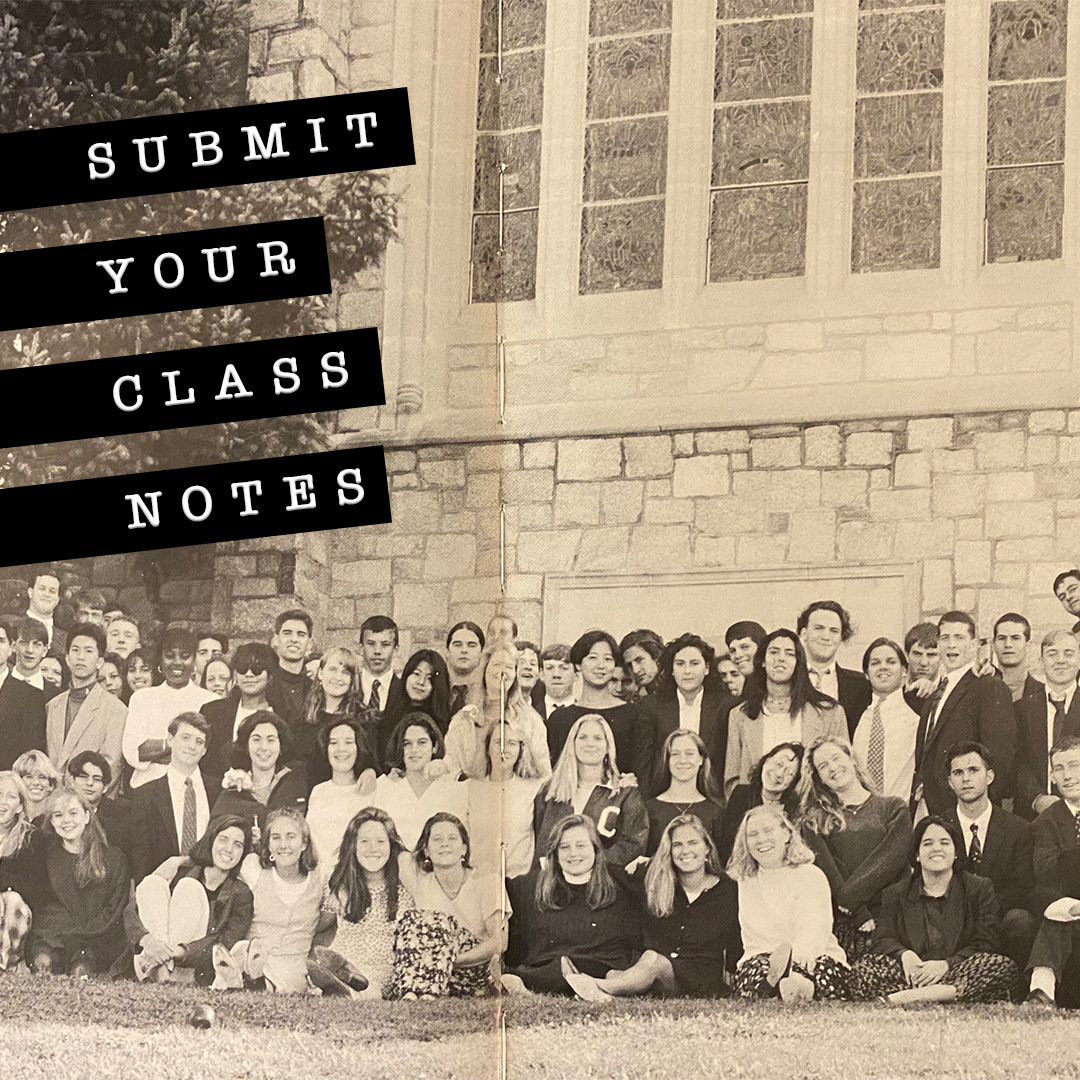 SHARE YOUR LATEST NEWS WITH US!
From marriages and births, to new jobs and entrepreneurial endeavors,
Class Notes let the Canterbury community know what you have been up to!
Have you moved? Do you have a new email address or phone number? It is important that your preferred contact information is up to date with the Advancement Office in order to receive School communications such as Pallium, alumni e-newsletters, and all timely information regarding hilltop happenings!