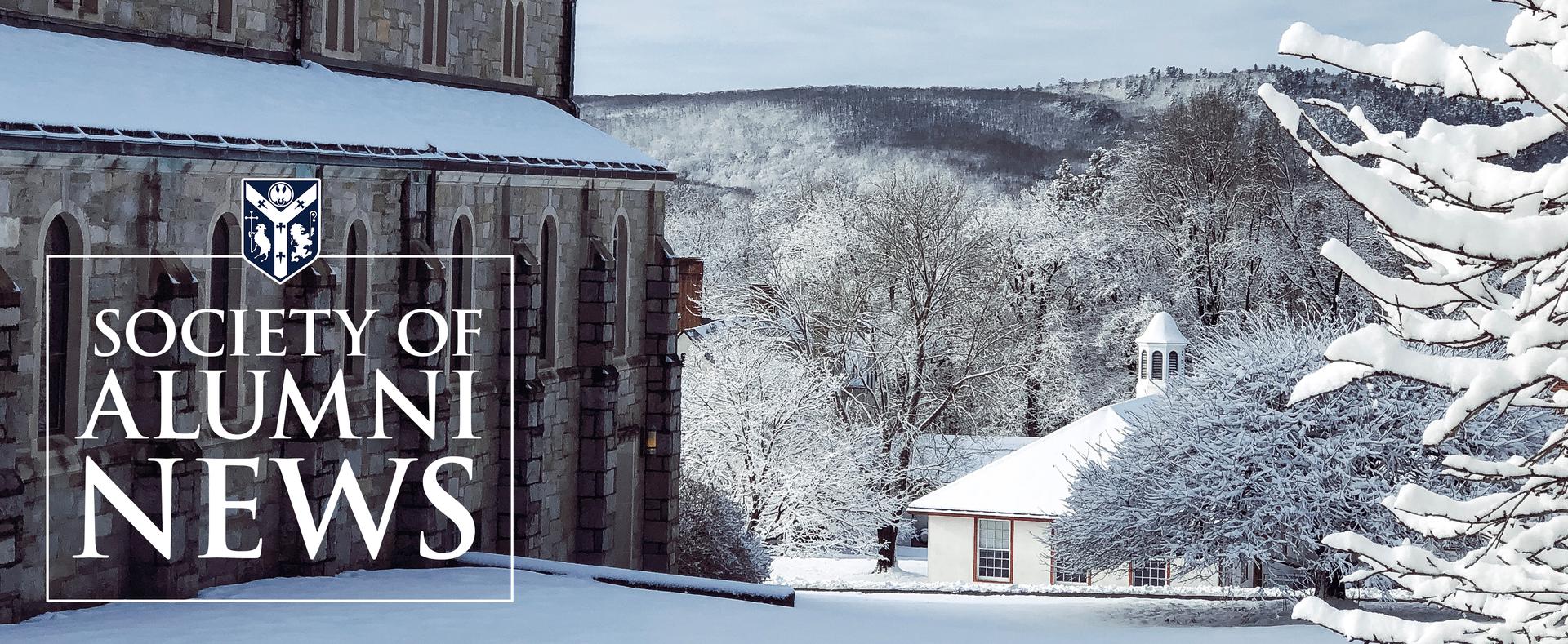 The Canterbury Club of New York is hosting their first virtual Peloton ride!
Don't miss out on connecting with other Saints and a little friendly competition too!
Saturday, March 20th
Time: TBD
From in-person learning and weekend activities to the rink and basketball courts, our Saints are safely making memories and staying connected on the hilltop before heading off for spring break next week! For more photos of our Saints in action, click here.

CELEBRATING THE LIFE AND LEGACY OF AN EXTRAORDINARY MAN
On Sunday, February 14, Canterbury hosted a virtual memorial service to celebrate beloved alumnus, teacher, coach, advisor, colleague, friend, and mentor, Deacon Francis X. Bice '77. Frank passed away on January 1, 2020, and was an integral part of the Canterbury community.
Read more...
SOCIETY OF ALUMNI SPOTLIGHT SERIES: EMILY KLOEBLEN '00
Each month, the Society of Alumni Spotlight Series highlights a Saint who has stayed connected with Canterbury by volunteering, supporting, and representing the initiatives of the Society of Alumni. We love learning more about our alumni and sharing how their Canterbury experiences shaped their success beyond the hilltop. Click here to read about this month's spotlight, Emily Kloeblen '00.
STEERS CENTER BRINGS THE CANTERBURY COMMUNITY TOGETHER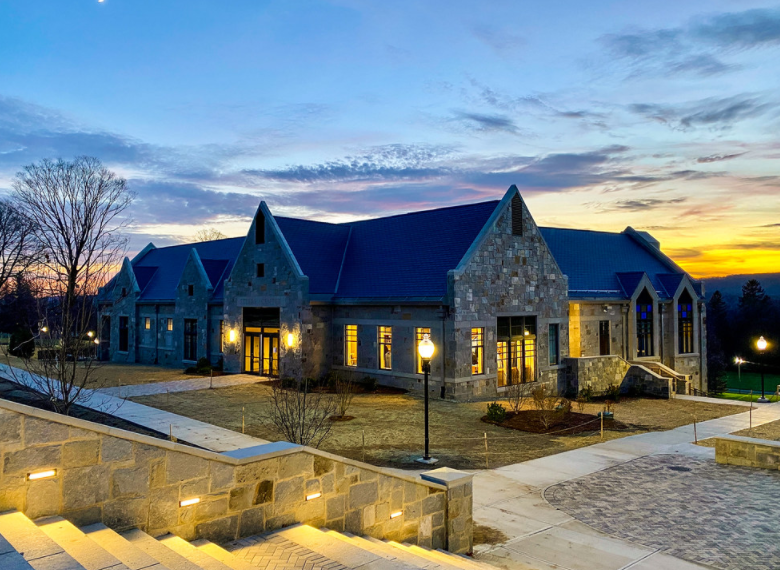 In the few short months since its opening in November 2020, the Steers Center has already transformed how we live and learn on our hilltop. In every way that we imagined, the building has become a central hub for school life, not only by its physical location on campus but also in the ways that it has become emblematic of our innovation, values, and extraordinary sense of community. While it is hard to remember what life was like without it, there is one thing that we will never forget: the awe and joy expressed by our students, faculty, and staff as they stepped inside the magnificent Steers Center for the very first time! You can see for yourself here.
MAKE YOUR 2021 ANNUAL FUND GIFT TODAY!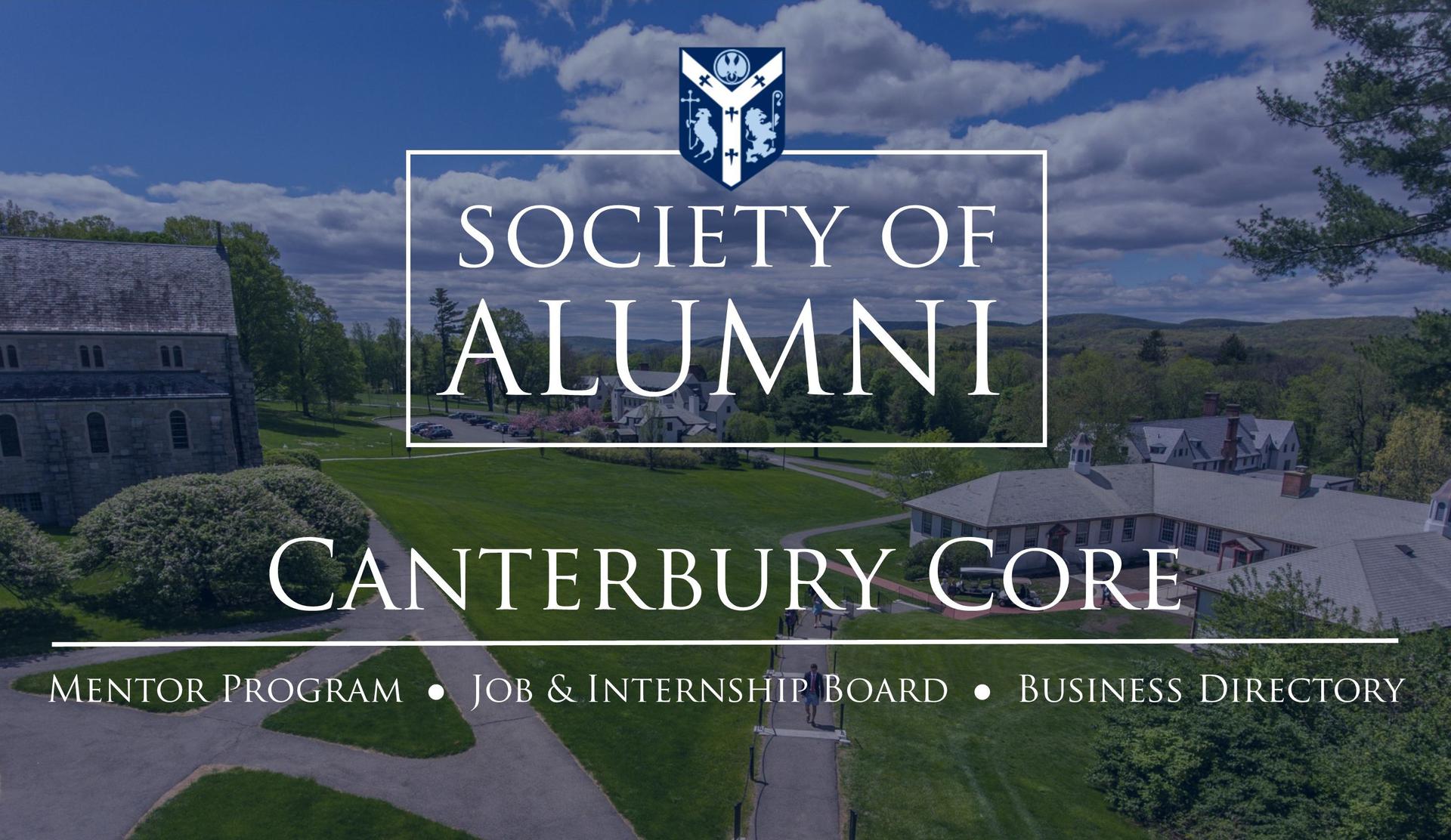 Connect with old friends
Find and reminisce with fellow graduates, see what they have been up to, and stay in touch.
Give back to Canterbury
Introduce, employ, and offer to act as a mentor to students and graduates.
Expand your professional network
Leverage your professional network to get introduced to people you should know.

Take a look at who has joined Canterbury Core and register today!
GET INVOLVED IN PLANNING YOUR ALUMNI WEEKEND
Would you like to connect with classmates and help plan your Alumni Weekend? Please consider becoming a Class Ambassador and encourage your friends and classmates to attend Alumni Weekend, June 11-13, 2021. Contact Director of Alumni Relations Kate Heslin '96 or (860) 210-3954 for more information.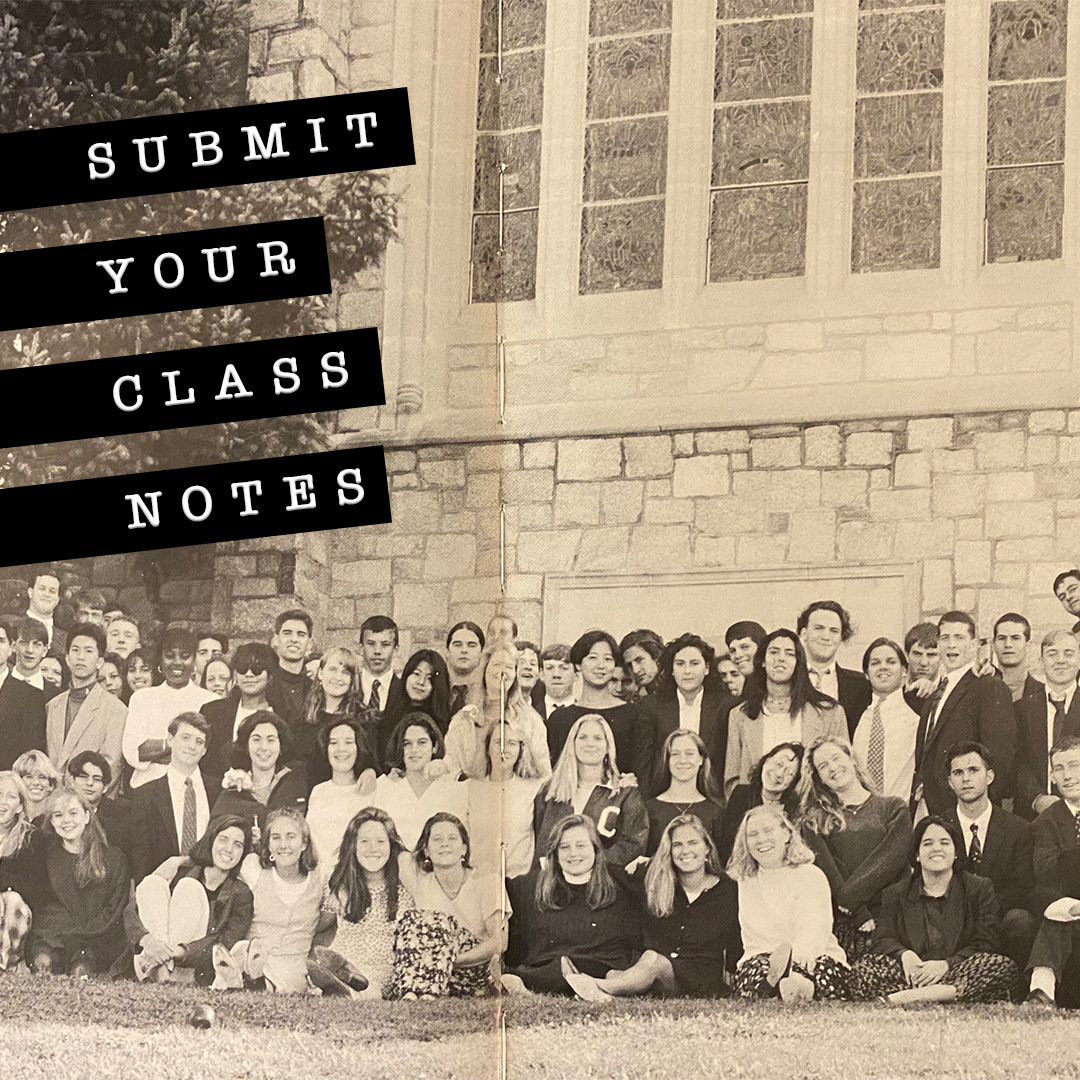 SHARE YOUR LATEST NEWS WITH US!
From marriages and births, to new jobs and entrepreneurial endeavors,
Class Notes let the Canterbury community know what you have been up to!
Have you moved? Do you have a new email address or phone number? It is important that your preferred contact information is up to date with the Advancement Office in order to receive School communications such as Pallium, alumni e-newsletters, and all timely information regarding hilltop happenings!